CPD - Continuous Professional Development
At Headspace, we offer CPD training for professionals who wish to further their knowledge within their professional field.
This page will be updated with CPD events so please keep checking the page if you are interested.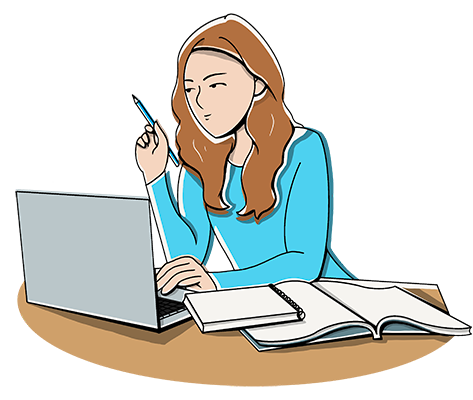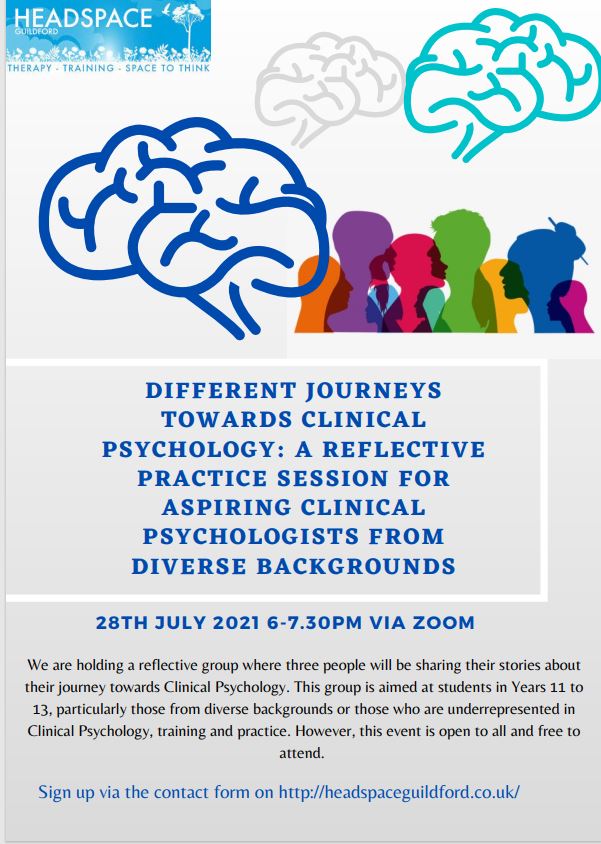 Different Journeys Towards Clinical Psychology: A Reflective Practice Session for Aspiring Clinical Psychologists from Diverse Backgrounds
28th July 2021 6-7.30pm via zoom
We are holding a reflective group where three people will be sharing their stories about their journey towards Clinical Psychology. The group will provide a space for everyone to discuss what they feel is important, learn about the route into Clinical Psychology, and ask any question. This group is aimed at students who are in Years 11 to 13, particularly those from diverse backgrounds or those who are under-represented in Clinical Psychology, training and practice. However, this event is open to all and free to attend. 
If you are interested in attending this reflective group, please do not hesitate to contact us via the contact form on this website. 
Coming soon:
'Compassion Focused Therapy' with Dr Holly Thompson

'Neurodiversity in Therapy' with Dr Anna Shipton
More details will follow
Becoming an Anti-Racist Practice
On 21st October 2020, we held a CPD event on 'Becoming an Anti-Racist Practice'. We were overwhelmed by the great response, stimulating discussion and passion of the participants.
We hope to run this event again in the future. For more information on this, please do contact Headspace Guildford on drellie@headspaceguildford.co.uk
"Counselling is an act of social justice. Therapy is political. To acknowledge our clients' lived experiences of how power, privilege and oppression. To be blind to societal and structural inequality is to be blind to your client's truth".
@myira_khan
The event on 'Becoming an Anti-Racist Practice' aimed to share with others some of the work we had been doing as a practice on becoming anti-racist and engaging with a social justice agenda. We are just at the beginning of this journey and still have a lot to learn. We have invested time in our work to think about and challenge our own position both as therapists and as part of a profession. We strive to improve ourselves in the face of growing evidence and acknowledge we have some way to go.
| | | |
| --- | --- | --- |
| 7.30pm | Introduction: Becoming an anti-racist practice | Dr Ellie Atkins, Principal Clinical Psychologist |
| 7.45pm | Critiques of the anti-racist model | Sarah Adewole, Headspace Guildford practice intern |
| 7.55pm | Adapting therapy for the cultural context | Jemima Onih, Headspace Guildford practice intern |
| 8.20pm | Discussing racism in therapy | Sarah Adewole, Headspace Guildford practice intern |
| 8.35pm | Reflections | Dr Sara Latif, Clinical Psychologist |
| 8.45pm | Discussion | Ellie, Sarah, Jemima and TBC with all attendees |
| 9pm | Close |   |
If you are interested in attending any of the CPD events, please contact me at drellie@headspaceguildford.co.uk putting 'CPD event' in the subject line.