Sometimes life is tough. Sometimes we face challenges on our journey. Sometimes we need somewhere to go and talk about the difficulties or help with sorting things out.
Talking to an experienced, knowledgable Clinical Psychologist can help.
We have more than 25 years experience working with babies, children, young people, young adults and parents. We're a safe and steady journey companion and can help you find your way.
"Life isn't always about waiting for the storm to pass. Sometimes it is about learning to dance in the rain"
– Vivian Greene
We are a small practice of experienced, caring, thoughtful Chartered Clinical Psychologists. We have more than 25 years experience working with children and families.
Clinical Psychologists are trained to doctoral level. We know our theories, lots about feelings and a bunch of strategies. But more than that, we focus on the quality of relationships we build with young people and families.
Getting young people on board and feeling like they have some control over their feelings and their lives is key to helping them develop strategies to deal with the challenges they face.
We offer therapy for children and young people, parents and families and professional liaison with schools and colleges.
We use a variety of models including cognitive behavioural therapy (CBT), acceptance and commitment therapy (ACT) and compassion focused therapy (CFT).
We offer support to parents struggling to manage behaviour and to young people managing anxiety and low mood. We help parents managing challenging behaviour. We talk with schools about how to best support young people.
Our main focus is on building positive relationships through which change is possible. Parents and young people who have seen us always rate us really highly – the service we provide matters to us.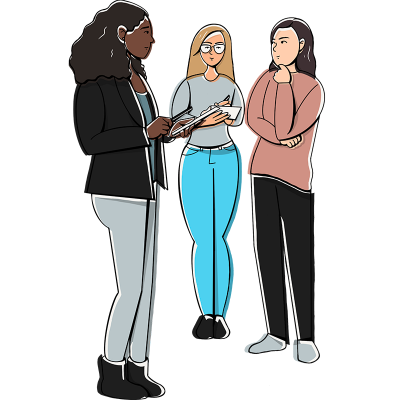 Update, June 2021:

We know the last year has been really tough on young people and their families. Please do get in touch if you are struggling. We are still running all our clinics. We now offer a blend of face to face, walk and talk and virtual work depending on what you need and what's troubling you. Now and always take care of yourself when you can and know that you don't have to walk this path alone.  Best wishes, Ellie, Holly, Anna, Alice, Jemima and Gabby
Blog
For general information about children and young people's mental health and parenting please

visit our blog
Dr Ellie Atkins started Headspace Guildford in 2011 & the practice has grown to be well renowned, offering support, therapy & training.
Equality for all & care for people & the world are central to our practice values.
Our clinic times are:
Tuesday morning with Dr Ellie Atkins
Tuesday afternoon and evening with Dr Holly Thompson
Thursday evening with Dr Anna Shipton
Friday morning with Dr Ellie Atkins
Saturday morning with Dr Alice Bennett
Images by Kathryn Kitchener www.kathrynkitchener.co.uk
Headspace Guildford Header image by Katie Kennedy
Footer Headspace Guildford image by Mawford Arts